Basin Scale Events to Coastal Impacts
BECI is developing an international ocean intelligence system for the North Pacific Ocean that uses enhanced observations, numerical modeling, and data analytics infrastructure to provide timely and targeted information on the impacts of current and future climate events on ocean ecosystems.
BECI (Basin Scale Events to Coastal Impacts) is an ambitious project proposed by the North Pacific Anadromous Fish Commission (NPAFC) and the North Pacific Marine Science Organization (PICES) which was endorsed by the United Nations Decade of Ocean Science and Sustainable Development (UNDOS) in 2021.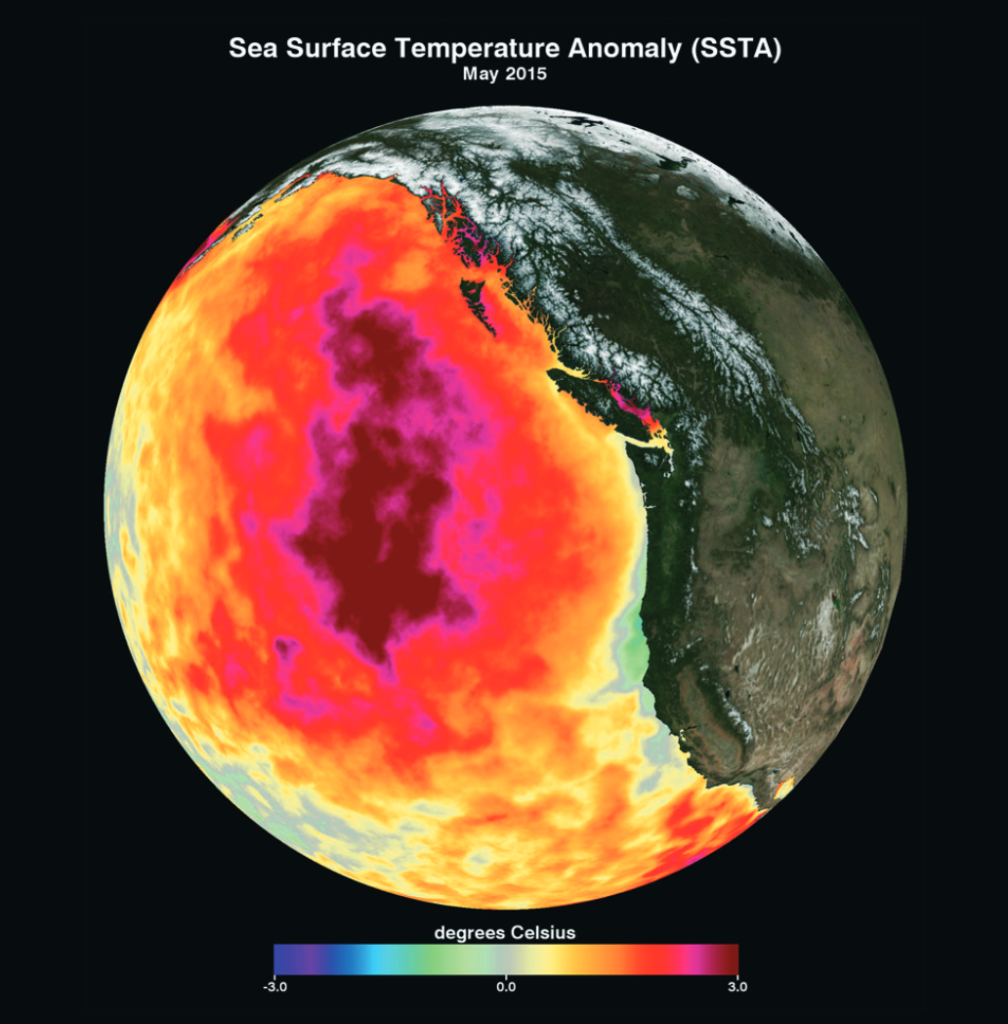 A rapidly changing climate and anomalous events such as marine heatwaves are progressively exposing ecosystems of the North Pacific Ocean to extreme conditions, and critical research at the scale of whole basins is urgent.
Understanding the impacts of climate on the ocean and the complete marine ecosystem/food web is critical in advancing climate and ecological modelling, data science, and autonomous/remote monitoring.
To avoid continuously reacting to change after the fact, in an increasingly volatile environment, we must invest in developing an integrated and intelligence-based approach to rapidly understand and adapt our management systems.
Designing BECI is no small task. As a first step, we are developing a high-level science plan. 
BECI will link increasingly extreme basin-scale climate events (such as marine heatwaves) to their impacts on North Pacific socio-ecological and coastal systems. A basin-scale project spanning the North Pacific that works with different countries, agencies, organizations, and culture introduces a great deal of complexity – a requirement we don't come to lightly. 
To date we have successfully held a fact-finding virtual workshop series, followed by a five-day hybrid workshop to begin the development of the BECI Science and Implementation Plan for consideration at the PICES Governing Council as a  PICES Special Project.
2023 SCIENCE PLAN DEVELOPMENT WORKSHOP
From March 13-17, 2023, scientists representing both sides of the Pacific Ocean convened for the 2023 BECI Science Plan Development Workshop. The goal of this workshop was to prepare a draft, high-level BECI Science Plan to consider at the PICES Governing Council. 
2022 BECI WORKSHOP SERIES
The 2022 BECI Workshop Series was developed to assess our present capacity to assess climate effects on ocean processes, biological effects, and fisheries. Over the course of a few months, experts from across the Northern Hemisphere participated in four workshops which encompassed a range of topics to develop the BECI Science Plan components.
"Developing high resolution and cost-effective means to understand and track the health of our ocean ecosystems in the face of rapid change is absolutely necessary to manage marine resources like salmon now and in the future. BECI is well positioned to help North Pacific fisheries managers with this important responsibility."
- Dr. Jacques White, Director, Long Live the Kings